I managed to get some fishing in the other day and here is a quick report, I had my PB Cod this time last year from Sandgate and with the winds forecast to be perfect for kayaking I thought it would be rude not to get out.
I initially was set to launch by the 1919 club but due to the beachworks I had to head back and pay for parking by the RoyalHotel, £7.50 lighter
I was ready to launch.
I paddled past the guys dragging the area around the pier and head out around 2.7 miles to fish a spot I quite fancied I'd seen on my charts, as I approached the depth on
my echo sounder quickly went from around 50 foot of water to 85 foot by now Deal was hard to see.
My target was to try and snag me a Cod and I began using big baits on pennel rigs.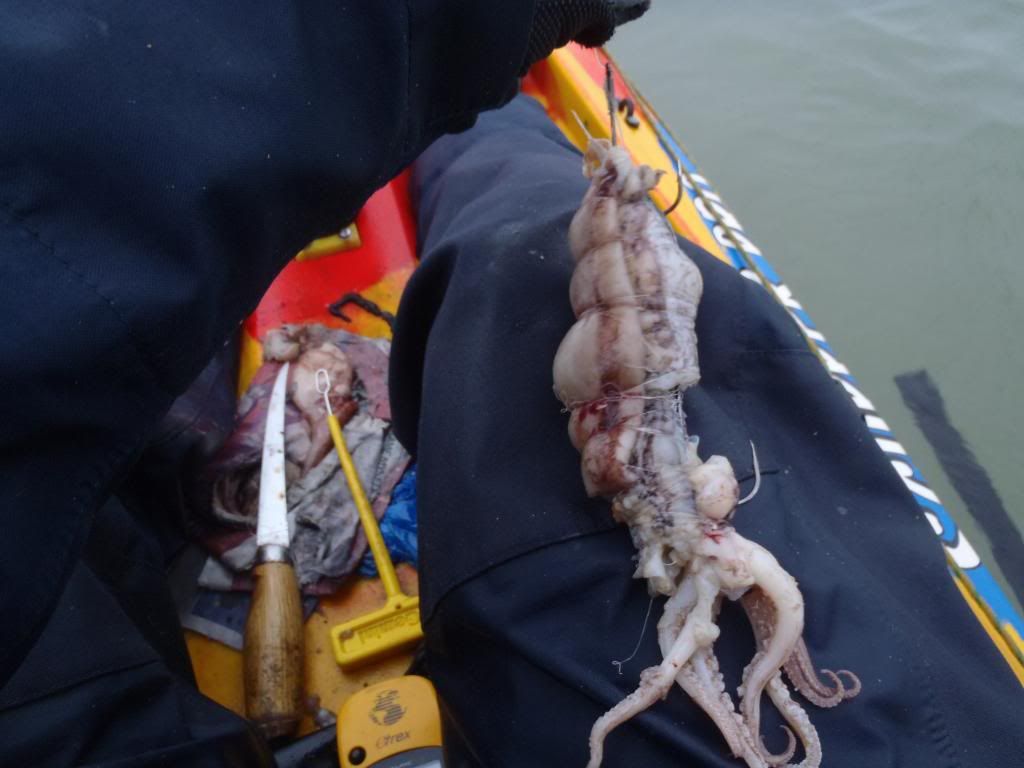 However it was just not meant to be, as the tide pushed through on the ebb I picked up the odd whiting as well as the dogs which are a pain but I still can't help having a soft spot for them.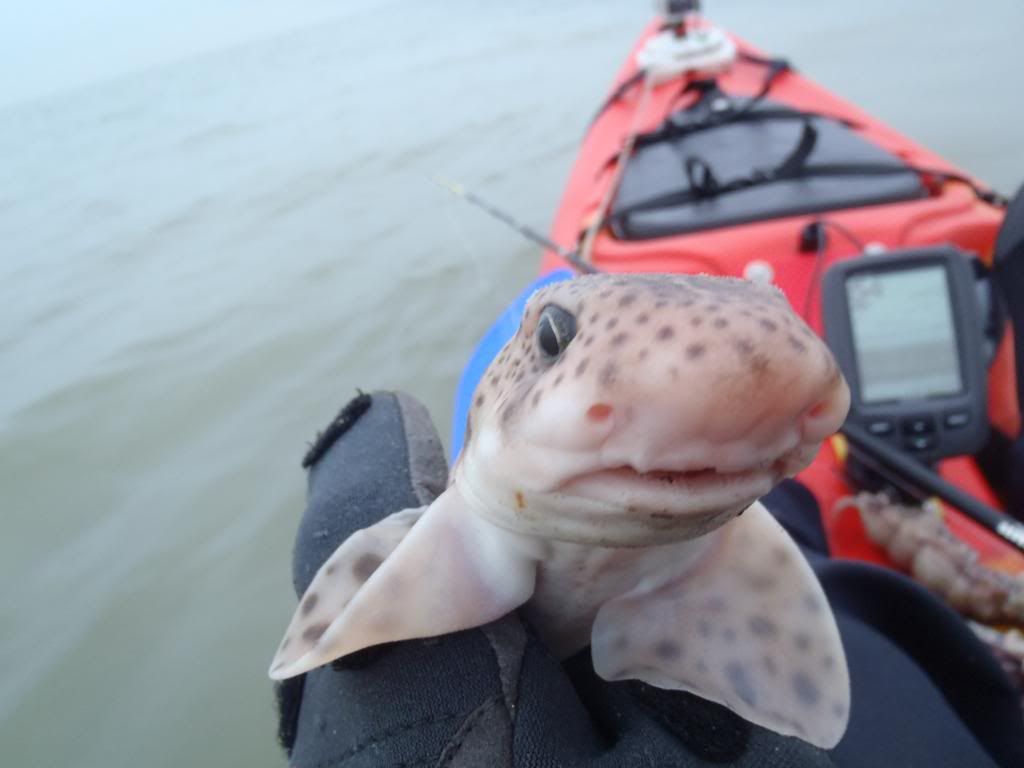 I did move and anchor over a near by wreck to try my luck however I caught some Pout and lost some tackle for my efforts.
What I did find interesting though while over the wreck was every now and then I would be sat in a flat calm spot
while around there would be some disturbance on the sea, you can just make it out in the pic, I'm guessing its the effect of the sea pushing over the wreck, I'm sure you can explain this one Dave.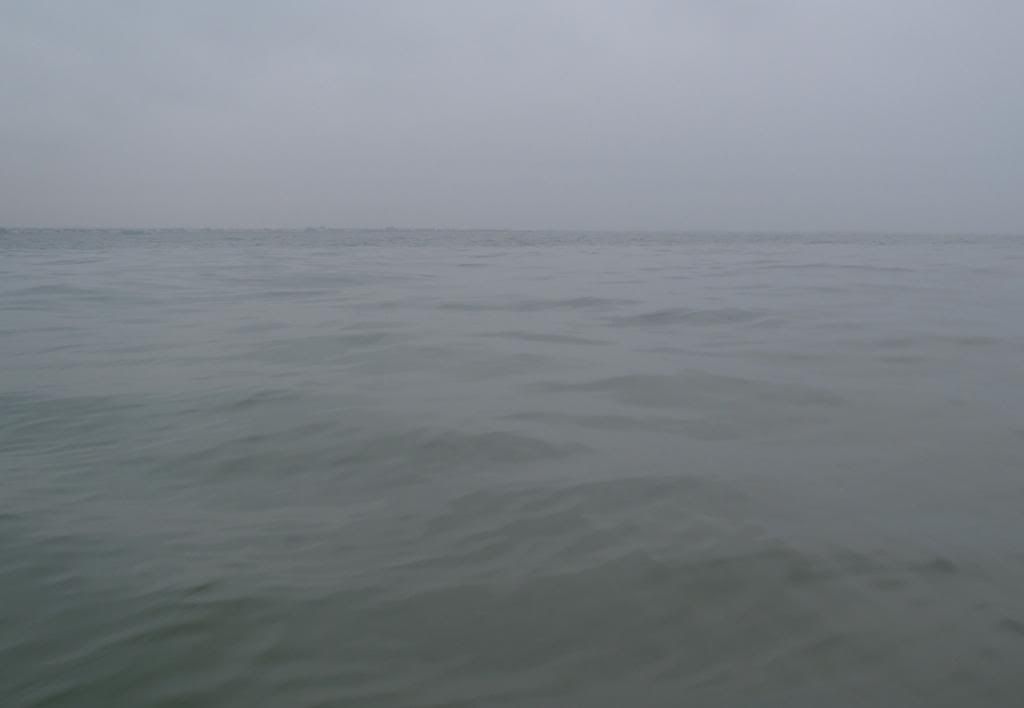 So that was that other than having an inquisitive seal pay me a visit I have nothing else to report, I'll leave you with a picture of the pier I took as I headed back in.