A report of yesterdays trip
My mission today was to try and snag me a thorny so armed mostly with Bluey some squid and lug I paddled out to my mark which was just over a mile out and just inside the Downs Bouy.
Deal somewhere in the distance.
I initially set anchor and began to fish but with the combination of wind over tide making life difficult I was not happy that I was anchored to fish the bottom of a sloping part of sea bed and after a few dogs and whiting I re anchored before set about fishing again.
It was then either a dog a cast or the odd whiting until the ebb tide began to kick in then on the bluey rod I had a couple of nice nods before I bent into a nice Thornback.
Now I was happy  lol.gif mission accomplished, I later had my 1st codling of the year that was thrown back to grow bigger.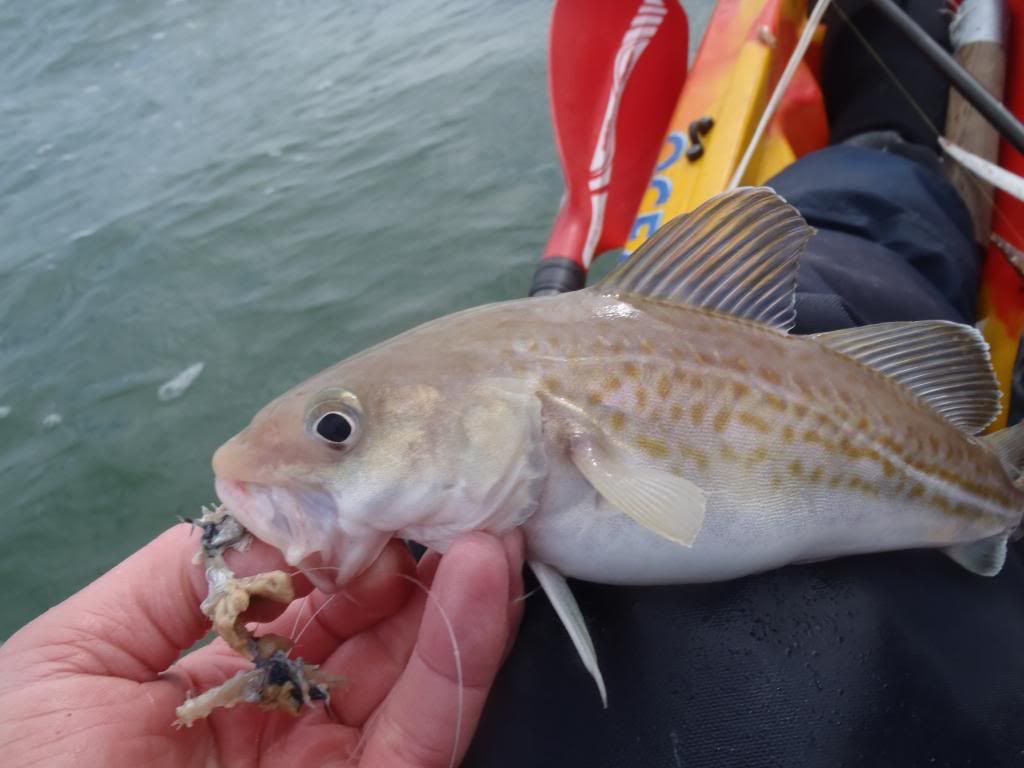 Before having another ray only this time smaller.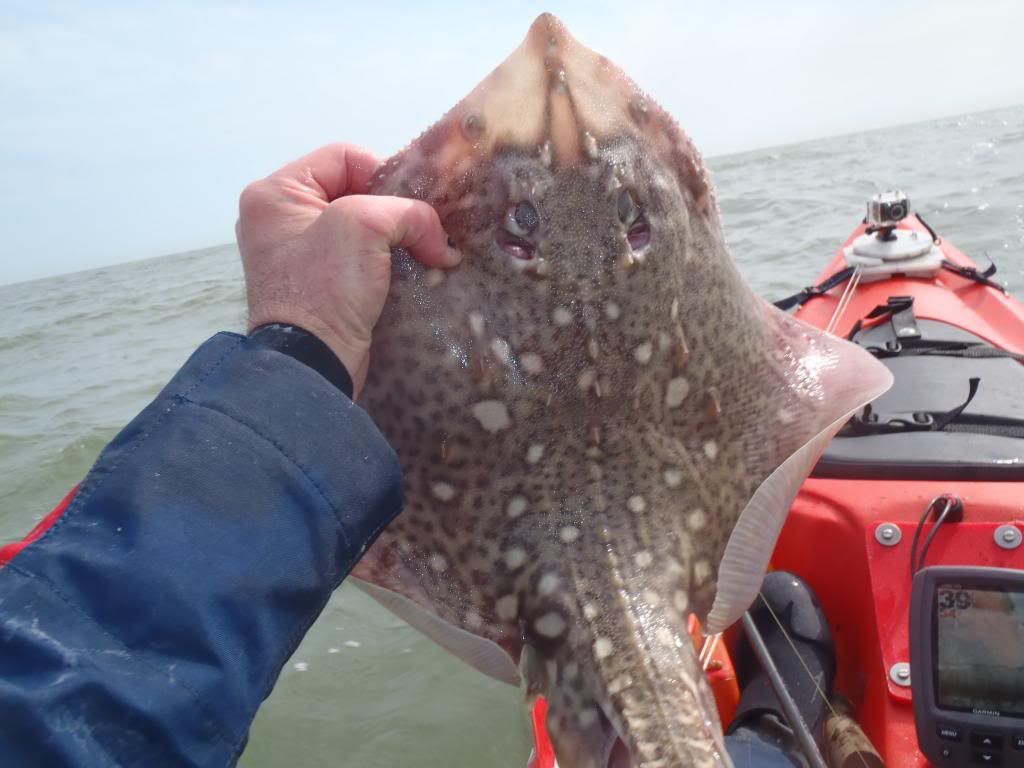 Then with conditions if anything getting worse I decided on a move inshore and anchored over a slightly raised mound of seabed, I fished for just under an hour and managed another codling and a couple of Dab with one coming home for tea.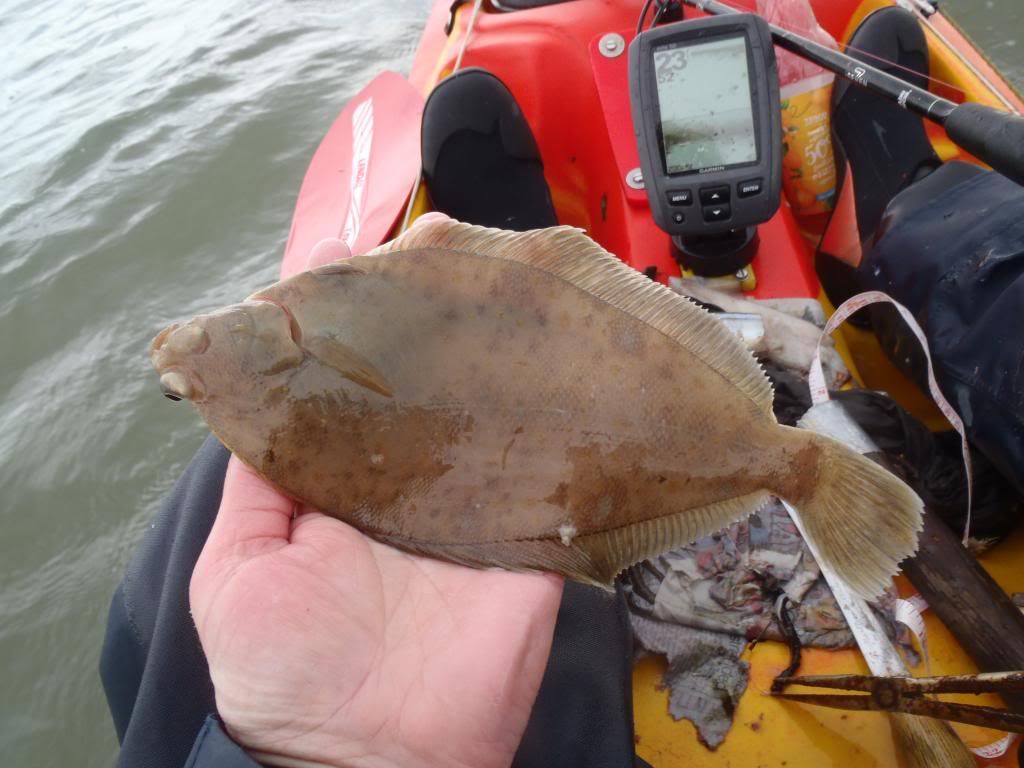 My first ray I kept and is now nicely filleted and in the freezer and on the beach weighed a nice 11lb 2 oz so all in all not a bad day afloat and a nice mixed bag of fish.